The conference will take place at the Centre International de Conférences Genève (CICG) which is close to Place des Nations.
Centre International de Conférences Genève
17, rue de Varembé
CH 1211 - Genève 20

Check the access map below to see how to get there.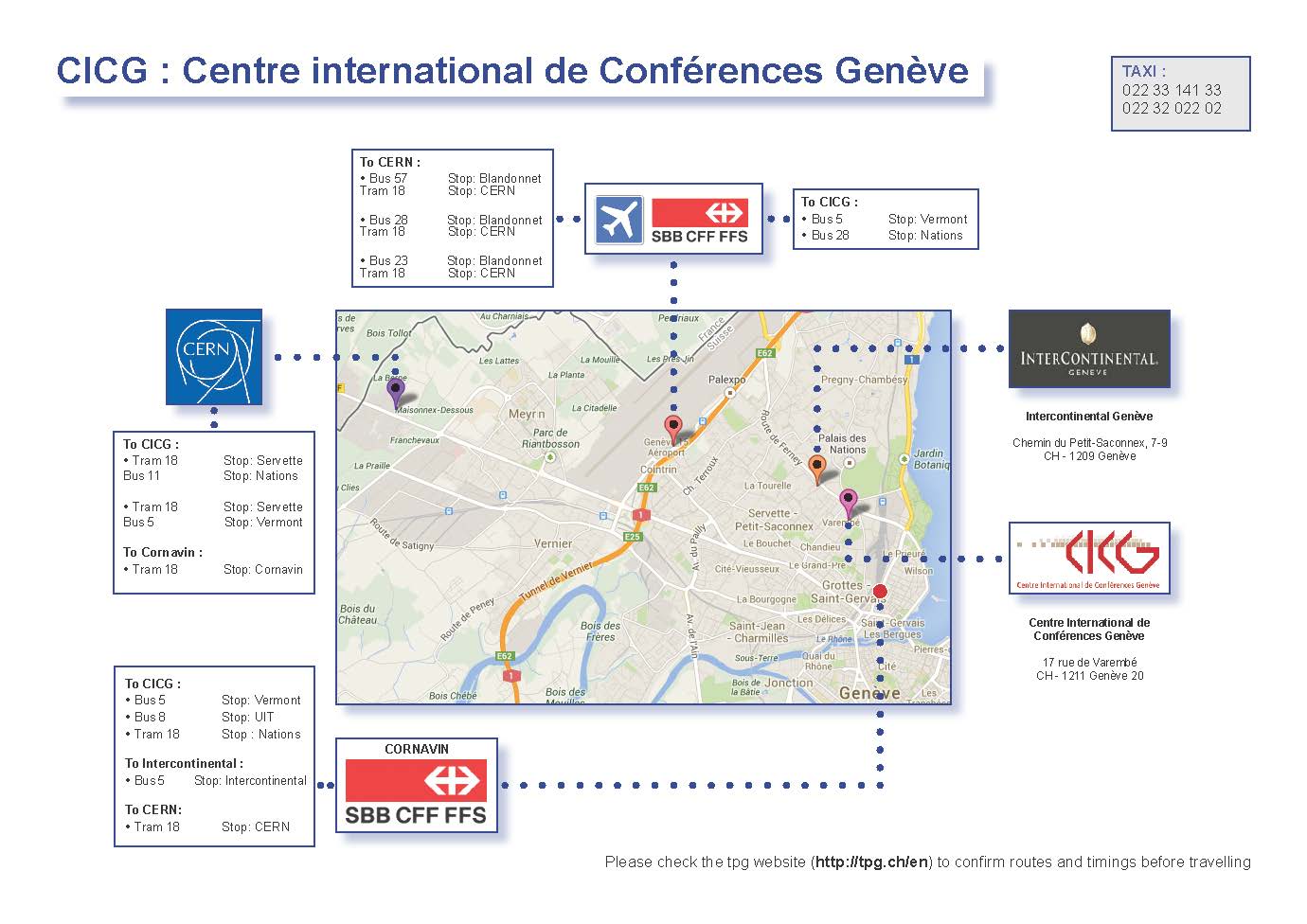 Ticket machines are located at every stop. Tickets can be bought using travel cards (carte bonus) and coins (CHF and Euros) on the older machines and using credit cards on the newer touch screen machines. Remember that tickets have to be bought before starting your journey.
If necessary, call the official ICTR-PHE 2016 helpline: +41 (0)76 487 6025.
Electricity
Voltage: 230 volts
Frequency: 50 Hz
Plug/socket: C (CEE 7/16) , J
Please bring your own adaptor. Adaptors are sold at the conference centre (25 CHF), electronics stores, supermarkets and the airport.